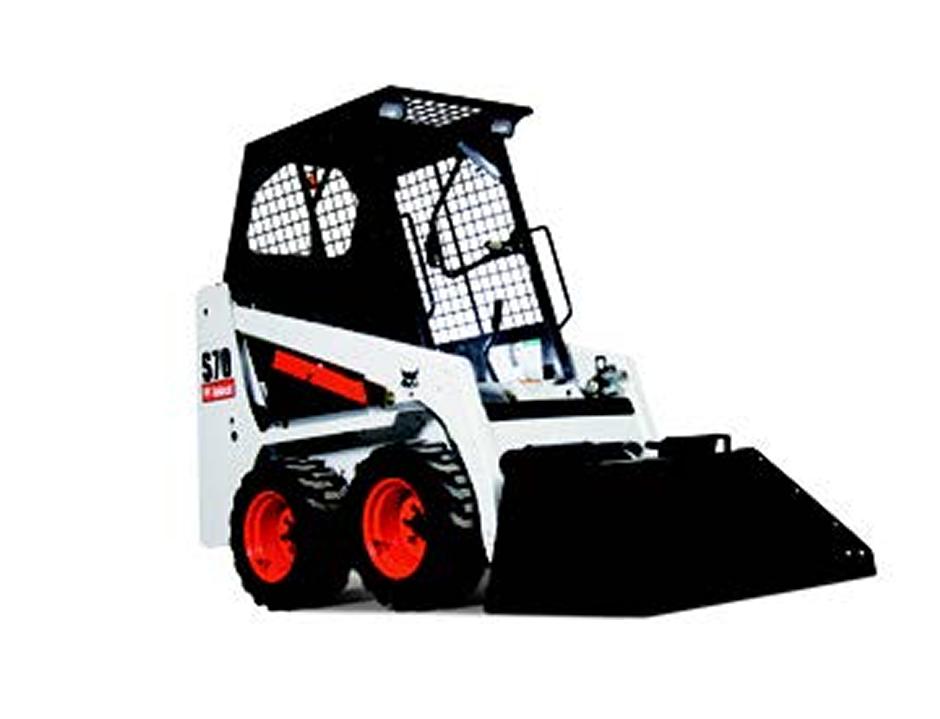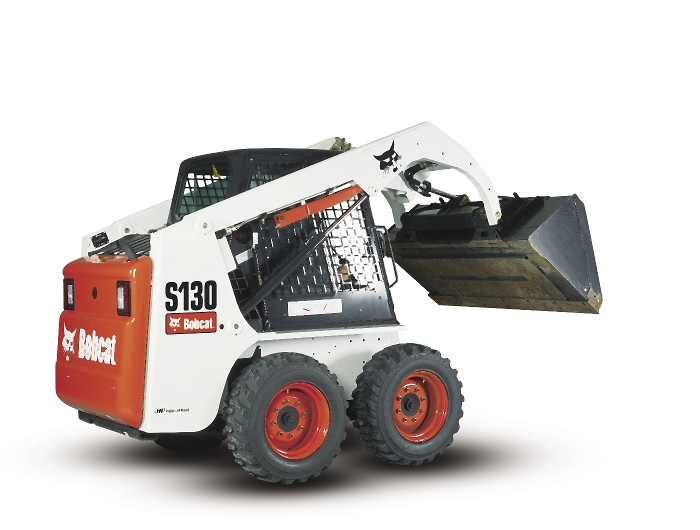 Landry Rental Center
50 Bennett Street Lynn, MA 01905
Phone 781.593.4620
Call LANDRY's Today, to reserve youre equipment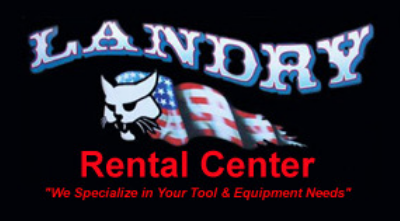 LBOBCAT SKID STEER LOADER INFO PAGE
A skid loader, skid-steer loader, or skidsteer, is a small to medium rigid-frame, engine-powered machine with lift arms used to attach a wide variety of labor-saving tools or attachments.
Skid-steer loaders are four-wheel vehicles with the wheels mechanically locked in synchronization on each side, and the left-side drive wheels can be driven independently of the right-side drive wheels. The wheels typically have no separate steering mechanism and hold a fixed straight alignment on the body of the machine. By operating the left and right wheel pairs at different speeds, the machine turns by skidding, or dragging its fixed-orientation wheels across the ground. The extremely rigid frame and strong wheel bearings prevent the torsional forces caused by this dragging motion from damaging the machine. Like tracked vehicles, the high ground friction produced by skid steers can rip up soft or fragile road surfaces. They can be converted to low ground friction by using specially designed wheels such as the Mecanum wheel. Skid-steer loaders are capable of zero-radius, "pirouette" turning, which makes them extremely maneuverable and valuable for applications that require a compact, agile loader.
Skid-steer loaders are also equipped with tracks in lieu of the wheels, These are known as a multi terrain loader.
Unlike in a conventional front loader, the lift arms in these machines are alongside the driver with the pivot points behind the driver's shoulders. Because of the operator's proximity to moving booms, for balance due to shortened frames. Skid steers have fully enclosed cabs and other safety features to protect the operator. Like front loaders, skidsteers can push material from one location to another, carry material in its bucket or load material into a truck.
With Skid steer loaders, operators can uproot or plant a tree with ease. Grind a stump. Reduce a stand of trees within minutes. Skidsteer machines can rake rocks from a field. Mow acres of grass, cut brush on banks or flat land.
Skid steer machines and attachments can Remove snow from parking lots, driveways or sidewalks.
With Skid-steer loader you can grade a home site or yard, remove dirt, timber, bolders, brush and debris.
Skid steer machine and attachments can demolish home or building. In fact demolition is quick with grapple bucket to clean out.
So for your next job, call 781 593 4620 and ask Ernie how he can save you time and money with a Bobcat Skid steer loader and attachments.