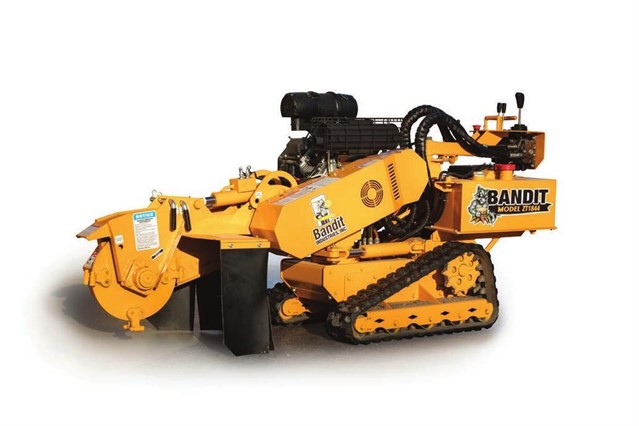 NEW!
BANDIT 1844
Track Powered Stump Cutter
(Use the Back button to come back to Landry's)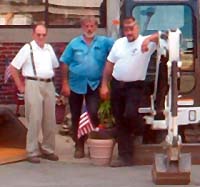 Landry Rental Center
50 Bennett Street Lynn, MA 01905
Phone 1-781-593-4620   Fax 1-781-593-9124
Easy Self Storage Available!
Lawn Mower Snowblower Repairs and Tuneups
Pickup and Delivery
Available.
Landry Hire a tool, Lynn, massachusetts, Landry Rental Center has been renting tools and equipment for over 40 years in the North shore area. Founded by Ernie Landry Sr. in the 1950's. Ernie Landry Jr. Operates the Hire-a-tool today and believes in answering the phones so customers talk to a person and not a machine. We rent tools and equipment for the homeowner, construction and industry
Landry hire a tool has been a north shore business renting equipment for home, contractor and government municipalities. Landry has the largest collection of Bobcat loaders , excavtors and Bobcat attachments in New England.
Landry rental center serves primarily Lynn, Massachusetts and Boston's North Shore area.
Landry rental center rents equipment for New Hampshire, Maine, Connecticut and Rhode Island as well.
With so many Bobcat attachments available, Landry can assist you on just about any job.
Landry rental center also has Mini Bobcats and mini excavators for indoor and those hard to get at places.
Need trees cleared… Landry can rent you a tree shredder to not only cut down those trees, but will turn them into mulch all in minutes saving you days and money on that project.
Need screened loam? Rent Landry rental centers portable screener. Screens dirt / sand and in short order. Landry rental center also rents conservation equipment.
With dumping hoppers and concrete scarifying, and a host of other attachments you can finish the job in less time and with results that will satisfy your customers.
So for Bobcat and your bobcat attachments, dirt screening or land clearing call Landry's today at 781-593-4620 and ask for Ernie.

All New Bandit 990xp 12″ Chipper

Check out our Loftness Forestry
Cutter / Shredder


U-Screener AX-500 Screen up to 300 cu-yd/day!
NEW! Rotadairon World's Number One Soil Renovating Attachment!
Landry Serves All of Metro Boston Area, as well as,
Bedford • Belmont • Boston • Burlington • Brookline • Cambridge • Charlestown • Chelsea • Concord • Danvers • Gloucester • Lexington • Everett • Lincoln • Lynn • Malden • Marblehead • Medford • Melrose • Nahant • Newton • Peabody • Salem • Somerville • Stoneham • Swampscott • Reading • Revere • North Reading • Saugus • Waltham • Watertown • Winchester • Winthrop • Weston • Woburn • As well as Southern New Hampshire, Connecticutt and Rhode Island.
We can supply your company with Enviromental cleanup equipment.
Cemetary, Golf Course, Sports or Athletic field equipment to keep your area well maintained at affordable costs.
And just about anyplace else… Call and see.
The brown brontosaurus brown Raptor is a phenominal attachment and is great for Airports and Air strip maintenance. Wonderful New Bobcat E63 with massive Bobcat 1380 Hydraulic Breaker.
Landry Rental Center Serving History
Landry Rental Center Serving the Massachusetts Lynn, and the North Shore area since 1958. Renting and selling Construction equipment and supplies. Landry Rental Center has the Largest selection of Bobcat Skid Steer Loaders, Excavators and Attachments for all your Contracting needs. Asphalt cutterts, Grinders, Scarifying and Breaking equipment, Forrestry Equipment for Screening Loam , sand. Tree Planters, cutting and shredding attachments. Skid Steer Brush clearing attachmnets, Log splitters, Wood Chippers as well as sweepers and more.power tools. Equipment Rentals for the Homeowner and Contractor alike. Municipal golf courses and park and recreation managers. Landry Rental center also Supplies Municipalities with repair service to Snow removal equipment. Skid Steer loaders come in all sizes from sidewalk to heavy equipment. Serving Lynn, Salem, Saugus, Winthrop, Peadody and the surrounding.
RotaDairon offers their SOIL RENOVATOR for a perfect seed bed in ONE PASS. Rotadairon with reverse rotation blades, screening rods, grader blade, and packer roller. RotaDairon SOIL RENOVATOR rental is able to perform several functions at once, making it the most efficient seed bed preparation available. RotaDairon will make all your soil renovaztion projects quick and profitable. Ask about RotaDairon rentals today at Landry rental.
Landry's has all your plumbing needs covered as well with Snakes, Eels Dies, Threaders, Cutters, and wrenches of all sizes.
From Framing to finish nailing your home Landry has all electric and air nailing equipment. Installing a rug? No problem, Sanding a flooris easy with the edger and sander from landry's.
Need a lift? We even have fully self contrained 40′ Mini-Lift.
For Lawn and Athletic field renovation, rebuilding or installation and maintenance we have the right equipment.
So call today 781-593-4620 for all your rental needs.
Bobcat Loader Attachments
Rotadairon Rental can save you Money!
Dumping Hopper, Planer 18″ and 24″, Landscape Rake 60″ and 70″, Hydraulic Breaker Two sizes Available, Auger
Sizes 9″, 12″, 14″, 16″, 24″, 30″, Floor / Ice Scraper, Soil Conditioner, Sweeper, Grader Blade, Cement Mixer, Flail Cutter Attachment, Brushcat 60″ and 90″, Power Angle Sweeper, Snow Blower, Pallet Forks, Dozer Blade, Stump Grinder, Tiller, Front Runner Rake, Root Grapple, The Hydra-Clip 16″ tree shear with grapple, Rock Bucket, Vibratory Roller, Tree Spade, Wheel Saw, Grapple Bucket, Digger, Trencher, Brush Chipper, G2 Tree Cutter / Shredder, York Rake
MT50/52 Attachments
Borer, Auger Sizes 9″, 12″, 14″, 16″, 24″, 36″, Hydraulic Breaker, Trencher, Pipe and Cable Puller, Floor / Ice Scraper, Grapple Bucket, Backhoe Attachment, Pallet Forks
We also rent Brushcutters in New Hampshire, Connecticut, Maine and Vermont as well as Massachusetts.
The Brushcutter attachment can handle stalks up to 2″ in diameter.
Our Bobcat Flail cutter will clear brush, trees and small trees up to 3″ diameter and is available to rent in New Hampshire, Connecticut, Maine and Vermont as well as Massachusetts.
Demolition attachments such as Hydraulic Breakers and Grapple buckets are avasilable as well to New Hampshire, Connecticut, Maine, Vermont and Massachusetts.
Demolition equipment for the Bobcat is design to make your work quick and efficient to increase productivity and increase your bottom line.
Check out our tree cutter page. If you need to clear house lots or are undrcutting for growth, the tree shear or our tree cutter is for you, Click on the images above and see which can save you hours of time. With just two people you can clear house lots in a fraction of the time it would take a crew with saws.
Clear brush and small trees while distributing cut materials evenly with the flail cutter attachment. With a cutting width of 79 inches, the fail cutter delivers excellent cutting and mulching action for materials up to three inches in diameter. The flotation linkage and compact deck length allow the flail cutter to float over ground contours, maintaining surface contact for optimal cutting performance. And the thick steel deck design protects the attachment and provides maximum strength for tough clearing jobs.
This efficient attachment is designed to excel in applications such as agriculture, landscaping, utility, and rental. Other applications include maintenance around personal and lakefront property, construction sites, power lines, road right-of-ways, trails, and other areas needing brush or small tree removal. Cut, mulch, and spread a fine finish with the flail cutter attachment.
Flail cutter available for delivery within Massachusetts, vermount, New Hampshire, Cape Cod, Maine, Connecticutt and Rhode Island.
Demolition Equipment for Bobcat Loaders and Excavators. For all your Demolishing needs. Hyrdaulic breakers, Saws, Grapple Buckets and More.
Serrving Cape Cod and the Islands.
Landry Rental Center serves Municipal Golf Courses with all the Maintenance equipment needed to keep your golf course green and clean.
Demo and Demolition equipment and Skid Steer Attachments for Bobcats are a specialty here at landry's. Skid Steer rentals and Skid steer attachments are complete for any groundskeeper. Equipment Rentals are our specialty.
Skid Steers come with tire or Track. Tracked Skid steers are becoming very popular with our contractors.
Landry rental Center, rents equipment to the homeowner, Contractor or industry, Bobcat and bobcat accessories and attachments, Asphalt, cement mortar, grinder, saws, trenchers,home owner and contractor, Owned and operated by Ernie Landry Jr., Serving, Lynn, Salem, Swampscott, Lynnfield, Nahant, Winthrop, Revere, peabody, Marblehead , and the surrounding north shore of Massachusetts, maine, connecticutt, Vermont, New Hampshire, Cape Cod, Maintenance.
Trail rebuilding. Whether Skimobile, Hiking, skiing or logging, Landry has the equipment to keep your trail groomed and passable. Rebuild your trails by removing trees and shrubs with Bobcat attachments at Landry rental.
INDOOR, no problem as our line of Bobcat excavators and Bobcat loaders come with scrubbers that are approved for indoor operation.
Address
Landry Rental Center
50 Bennett Street Lynn, MA 01905 
Phone 1-781-593-4620  Fax 1-781-593-9124
Call Us
Call Today and Talk To Ernie for all your rental needs
781.593.4620
HOURS:
Monday thru Saturday
6:30 AM to 5:00 PM